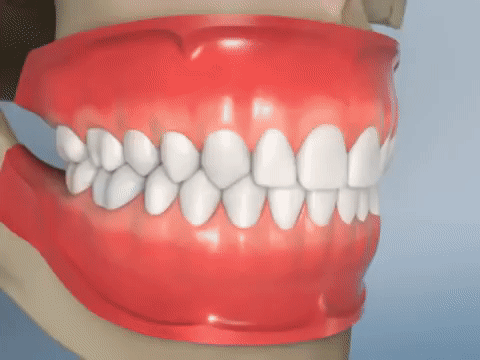 Dentists use composite dental fillings to repair and restore teeth affected by minor decay or damage. At Armitage Dental, we offer composite resin fillings to restore and improve the function and health of your damaged or decayed teeth. They are tooth-colored and would blend perfectly with your natural existing teeth.
What Are Some Benefits of Composite Dental Fillings?
Composite resin dental fillings can restore your dental health without compromising your smile's appearance. Some of the benefits include:
Composite resin doesn't contain any metal. The tooth-colored filling material can be made to imitate the exact shade of your natural tooth.
Composite resin is prepared to provide support to the remaining tooth structure of a decayed or damaged tooth. It is cemented directly to the tooth so it can strengthen the overall tooth and helps avoid further breakage. 
The unique application and design of composite fillings even work to protect the tooth against extreme temperature changes.
The composite fillings last about 7 to 10 years, just as long as a traditional amalgam filling.
Composite resin is applied in layers and involves a method that allows us to preserve more of your healthy tooth structure. 
It is highly flexible, making it the most preferred material for repairing a cavity. 
Composite bonding provides an excellent solution to improve the appearance of a tooth that has minor chips, discoloration, or even small tooth gaps.
The fillings are entirely safe and mercury-free.
What Does the Process For Dental Fillings Involve?
A dental filling procedure usually takes just one visit to our office. During a filling, we will work to ensure your complete comfort throughout the procedure. Before removing the decayed tooth structure, we use a local anesthetic to make you feel completely relaxed. The anesthetic numbs the tooth's nerves for a short period. 
We use the traditional dental drill to remove the actual decay. The time required depends on how much decayed material needs to be removed. Once we have carefully removed the bacteria and decayed tooth structure, the area is thoroughly dried, and a bonding agent is applied to the cleaned surfaces of the tooth. Blue laser light is used to cure the bonding agent.
Then the composite filling material is applied in layers, with each layer cured with the same blue light to harden the composite resin material. After the filling is fully hardened, our dentist will smoothen and polish the filling to return your teeth to a comfortable, healthy bite.
If you have tooth cavities that need to be filled or amalgam fillings that you would like replaced with composite fillings, contact Armitage Dental today at (623) 872-8686 to schedule an appointment.