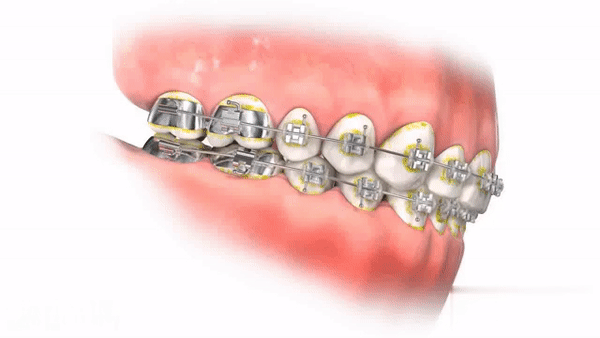 To a great extent, the health of the mouth reflects the general well-being of the body. Infections in other parts of the body often cause visible symptoms in the mouth. Likewise, oral conditions like tooth loss and gum disease reduce an individual's quality of life and lead to problems in other parts of the body. That's the main reason maintaining good oral hygiene is so important.
Why Are Dental Visits Important?
Regular dental visits play a crucial role in maintaining your oral health. They not only help detect problems with teeth or gums but also evaluate the general condition of your oral health. Additionally, they identify potential trouble spots and offer solutions for preventive care. 
What Should Your Oral Hygiene Practices Include?
In between dental visits, the ideal way to keep your teeth clean and disease-free, your gums hale and healthy, and your breath fresh, is a daily regime of oral hygiene. Your routine should include the following:
It would be beneficial if you brushed at least twice a day and flossed at least once daily. This will help remove plaque and harmful bacteria from the surface of the teeth. The bacteria in plaque can convert sugars from food into acids, which attack the tooth's enamel and lead to tooth decay. Some bacteria can also cause gingivitis and other gum diseases.
Fluoride strengthens tooth enamel; it is essential for children's developing teeth and helps prevent decay in both children and adults. Even if the water you drink is fluoridated, you should always use fluoride toothpaste. If more fluoride is required, it can be applied directly to your teeth here at the dental office.
Sugary snacks provide the fuel for decay-causing bacteria. And when eaten throughout the day, they keep the bacteria fed which produces acid that is constantly on the attack. So limit your sugary treats to mealtimes.
Mouth rinses can improve your overall oral hygiene as well as keep the bad breath away. Using a mouth rinse has been proven to control plaque bacteria and prevent cavities better than brushing and flossing alone.
Tobacco use can significantly increase your risk of oral cancer, gum disease, and tooth decay. It is best to quit this harmful habit. 
Once you have established a routine and notice any changes in your mouth like red or swollen gums, chipped teeth, or unusual sores, it is best to go for dental checkups. Early treatment offers the best chance to correct any problems.
The primary goal of present-day dentistry is to help you keep your gums and teeth healthy for a lifetime. By following a dedicated program of oral hygiene, you have the best chance at making this goal a reality.
To learn more about dental hygiene, visit us at Armitage Dental or call us at (623) 872-8686 to schedule your appointment.