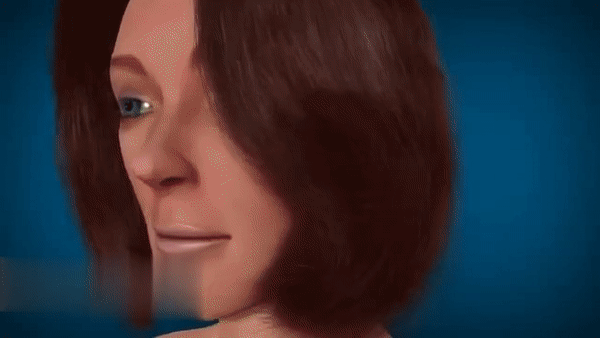 Dental crowns are highly preferred tooth restorations that are used to make both cosmetic and restorative changes to the teeth. They are ceramic restorations custom-fabricated to match the exact aesthetics of the natural teeth. Crowns are used by dentists to restore teeth that are severely damaged or need structural support.
What Are the Advantages of Dental Crowns?
The most prominent advantage of choosing ceramic crowns is their strength and durability. They last for many years without any hassle, making them highly sought-after.
Their appearance can be customized as required to keep them indistinguishable from the adjoining natural teeth.
They can be used for various purposes, both restorative and cosmetic. This makes them versatile and convenient.
The procedure for placing crowns can be completed in just two visits to the dentist's practice, making the process extremely quick.
Crowns restore oral functionality as they enable you to bite and chew food as you used to.
They hold a natural tooth intact and prevent further damage to its structure.
What Is the Procedure for Placing Crowns?
When you visit Armitage Dental for your initial consultation, our team of dental experts will diagnose your oral condition thoroughly and check your suitability for crowns. We will take digital scans and x-rays of the teeth to get a better view of the teeth. The same will also be used to create a 3D digital impression of the teeth, which is used as a reference for fabricating the crown in a dental laboratory.
We will then remove a layer of enamel from your tooth to make space for placing the crown on it. If not, the tooth may look bigger than the adjoining ones. A temporary crown will be placed on it to cover its prepared surface.
During the subsequent visit, we will remove the temporary crown and clean the prepared tooth surface. It will be roughened using an etching liquid, and the crown will be placed on it to check if it suitably fits. If any changes are required in its contour, we will make them and ensure the crown fits well. It will then be bonded to the tooth using dental adhesives and hardened using a curing light of the right intensity. We will then take a bite test and enhance the aesthetics of the crown by polishing it.
We request you to schedule a consultation with our team of dental experts at Armitage Dental to get all your oral concerns addressed at the earliest. Please call us at (623) 872-8686 or reach out through online consultation, and we'll be happy to help.